Loa JBL PRX 418S
(0 đánh giá)
Mã SKU: PRX 418S
Mã hàng : PRX 418S / A.D
Bảo hành : 12 tháng
Tình trạng : Còn hàng
Xuất xứ: Mexico Mô tả sản phẩm:
Số lượng

Tư vấn & Báo giá
Loa JBL PRX 418S
Loa JBL PRX 418S là bộ sub điện hay còn gọi là loa siêu trầm thuộc dòng loa sân khấu hội trường chuyên nghiệp của thương hiệu JBL. Có thiết kế chắc chắn, kích thước gọn nhẹ, sở hữu loa bass khủng 45cm, có thể chịu đựng va đập và chống nước cộng với khả năng kết nối linh hoạt nên đáp ứng hoàn hảo cho các chương trình biểu diễn âm thanh tại các hội trường hoặc sân khấu lớn. Để tìm mua sản phẩm Loa JBL PRX 418S với giá tốt nhất, bạn có thể liên hệ Jblvietnam.vn, đối tác tin cậy của tập đoàn Harman - JBL tại Việt Nam.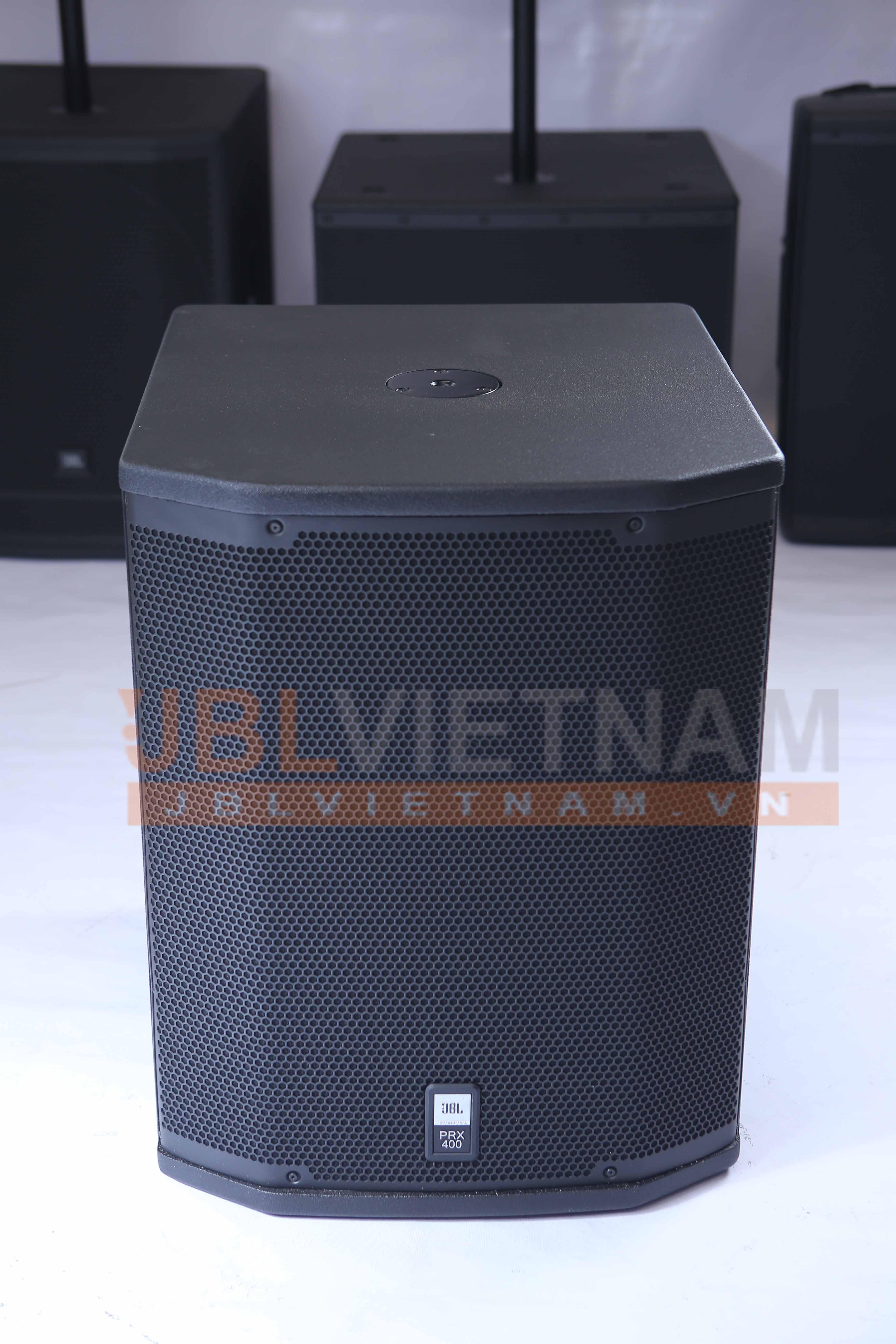 Đánh giá các ưu điểm của bộ loa siêu trầm JBL PRX 418S
The JBL PRX418S passive subwoofer is based on the same design as its powered brother in JBL's PRX600 Series, bringing you robust bass performance that's ideal for clubs, schools, and houses of worship. The PRX418S is an 18" passive loudspeaker that delivers the kind of performance demanded by rock, pop, hip hop, and many other modern genres, and the extended frequency response is so rock-solid it's almost tangible. If you're looking for a subwoofer with plenty of punch and impact, the JBL PRX418S passive subwoofer is perfect for you.
JBL PRX418S Passive Subwoofer at a Glance:
Designed for powerful performance in any setting
Road-ready construction
Heavily tested for your assurance
Designed for powerful performanceJBL's PRX425 passive loudspeaker packs an 18" driver, ready to handle 1,600 watts RMS for exceptional low-frequency performance. Even if you're not playing bass-heavy dance tracks, you'll wonder how you ever went without a subwoofer once you hear how the PRX418S adds richness and depth to acoustic music and vocal ensembles too.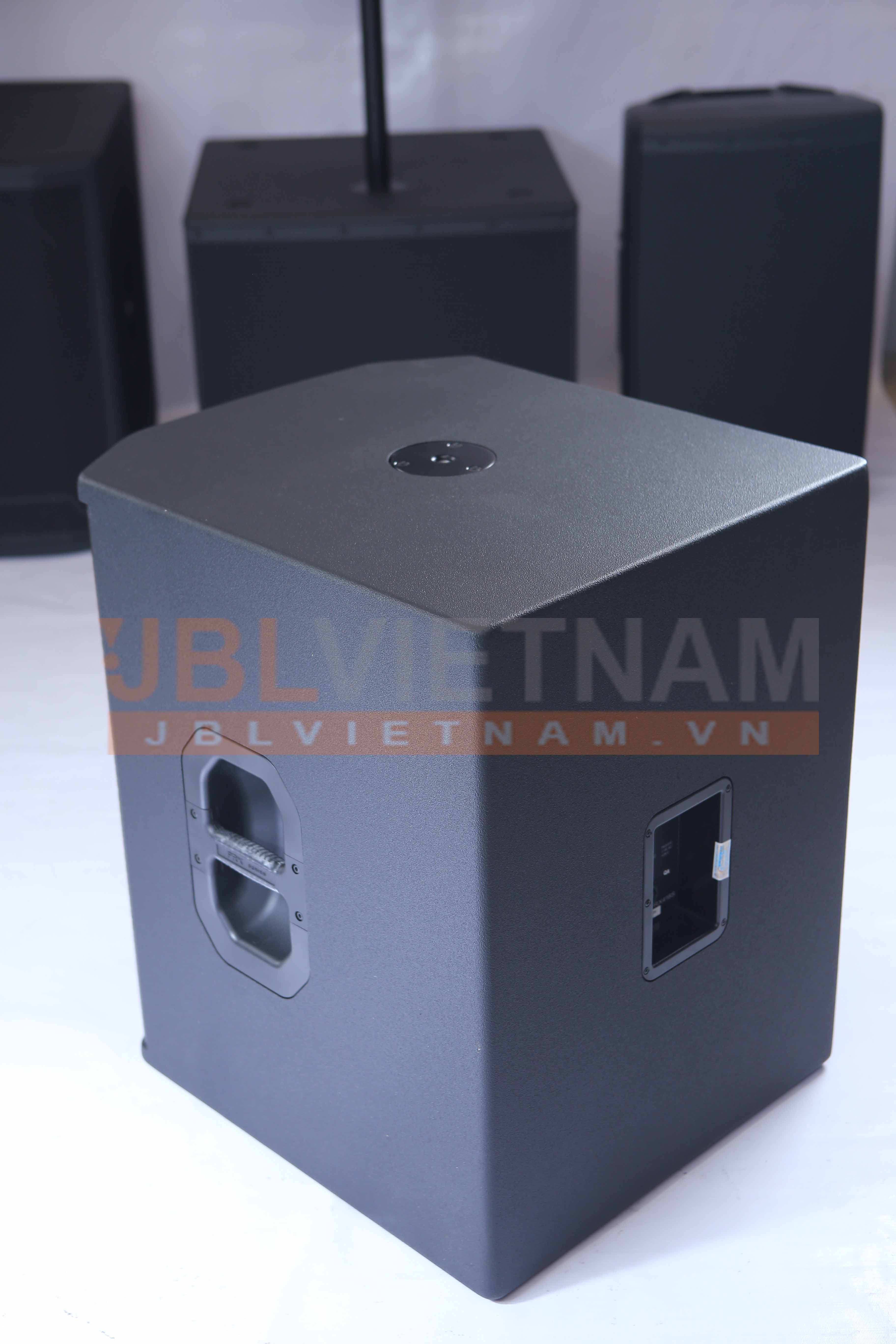 Road-ready constructionIf you need a high-quality portable subwoofer that can take abuse, you'll appreciate the PRX418S's design. You get 18mm birch/poplar construction, coated with DuraFlex for maximum protection. The hardwood cabinet isn't just strong, it reduces resonance for cleaner sound quality. And with a rugged 16-gauge steel grill protecting the drivers, you can be sure your PRX418S is ready for virtually anything.
Heavily tested for your assuranceWhen you receive your PRX418S passive loudspeaker, it's already survived JBL's rigorous 100-hour power test. Each component and each system in the PRX400 Series is subjected to 100 straight hours of continuous, high-level input. All JBL Professional products must pass the test before they can grace your venue, ensuring that you're receiving a reliable loudspeaker that can take the real-world rigors that we all put our sound systems through.
JBL PRX418S Passive Loudspeaker Features:
Passive 18" subwoofer with 1,600-watt RMS power rating at 8 ohms
Maximum SPL of 130dB
Low-frequency range extends down to 35Hz for incredibly rich bass response
DuraFlex enclosure finish protects the cabinet
16 gauge steel grill protects the drivers
79 lbs.
Thông số kỹ thuật của bộ loa Sub điện, loa siêu trầm bass 45cm JBL PRX 418S
| | |
| --- | --- |
| Powered | No |
| Power Configuration | Not Powered |
| LF Driver Size | 18" |
| Power Amp | No Power Amp |
| Power Rating (Program) | 1,600W |
| Peak Power Capacity | 3,200W |
| Impedance | 8 Ohms |
| Frequency Range | 52 Hz-120Hz (±3 dB) |
| Crossover Frequency | 80Hz, 24-48dB/octave |
| Maximum Peak SPL | 130dB |
| Enclosure Material | 18mm Birch/Poplar, DuraFlex Coated |
| Mounting Options | Floor Only |
| Height | 26.7" |
| Width | 21.1" |
| Depth | 24.2" |
| Weight | 79 lbs. |
>> xem thêm LOA JBL PRX400 Series
| | |
| --- | --- |
| Powered | No |
| Power Configuration | Not Powered |
| LF Driver Size | 18" |
| Power Amp | No Power Amp |
| Power Rating (Program) | 1,600W |
| Peak Power Capacity | 3,200W |
| Impedance | 8 Ohms |
| Frequency Range | 52 Hz-120Hz (±3 dB) |
| Crossover Frequency | 80Hz, 24-48dB/octave |
| Maximum Peak SPL | 130dB |
| Enclosure Material | 18mm Birch/Poplar, DuraFlex Coated |
| Mounting Options | Floor Only |
| Height | 26.7" |
| Width | 21.1" |
| Depth | 24.2" |
| Weight | 79 lbs. |